SGC a leader in the space of HR outsourcing is one of the only organized player into the space of employee benefit administration. We help our clients with our expertise to manage diverse portfolios from their own PF Trust operation or RPFC operation, ESIC operations, Helping and assisting in managing Gratuity or Super Annuation trust.
In today's time with automation and IT making life easy but at times operation become difficult, we with our expertise in the domain help clients with a seamless operations. We help our client with the following offerings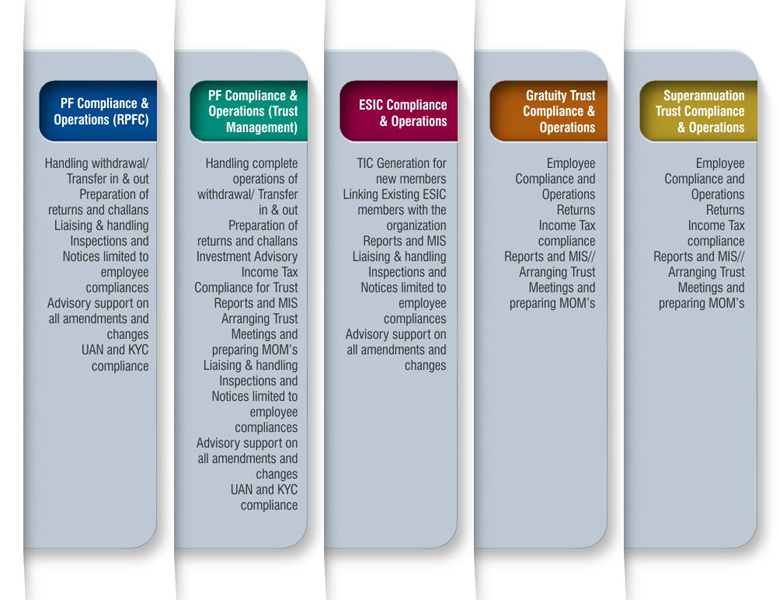 SGC currently manages more than 1000,000 records for employee benefit administration and manage more that 200+ clients from diverse industry. With our strong capability we manage one of the largest PF trust in India and have been managing it for more than 2 decades. With our strong experience and domain knowledge not only able to offer a superior but comprehensive support for managing the domain.